Company Info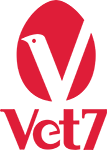 Who are we?
VET7 was created to fulfill its mission by building the best incubators for you. Thanks to recruiting the best talents; each one of our employees is an expert in this field Therefore, we are able to cover the vast majority of the needs of our clients in the field of hatchery.
Contact us anytime
If you're interested in ordering our Products, Just let us know so we can provide you the full details that you need.
What we do?
VET7 does not differentiate between clients; each client will get all the attention from us. We work with startup, medium, and large companies as well as governmental institutions. We have solutions for everyone and always with a good quality/price ratio. We can help you grow and develop your business in any phase.
Is one of the leader companies in the incubators sector in Turkey.
We Provide the Best Incubators
VET7 Incubators designed to give you the maximum hatchery performance that you can get.
Best Hatcheries
Because the equipment in your hatchery plays a significant roll in the hatchery parentage therefore, we put the best equipment out there ensuring that you'll have the best result.